Butch Maxwell's Complete Waste of Web Space
"Prepare for the best."
- Butch Maxwell

Updated October 1, 2017
Butch Maxwell's meandering of misanthropy.
"I refuse to be limited by what is possible."
- Butch Maxwell
This is the Upper Ohio Valley's only original comedy venue...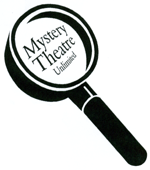 "Even if I disapprove of what you say, I will defend your right to be wrong."
- Butch Maxwell

New Wave Music Now!
---
Remember Teaser?

Welcome to the Future
"He has Van Gogh's ear for music."
- Billy Wilder
The original sketch comedy group from the 1990s - featuring links to videos of each show, along with photos and other cool stuff.
"Any day you don't have to be in New Jersey is a good day."
- Butch Maxwell
---
Links updated February 22, 2014.
"An eye for an eye leaves the whole world blind."
- Elemino Pee
---
A collection of quotes by various people.
Updated May 20, 2010.
"I've had a perfectly wonderful evening. But this wasn't it."
- Groucho Marx
---
Thanks for stopping by. Any comments?
© 2017 Butch Maxwell
This site last updated October 1, 2017
Maxims
| Quotes | Bush Quotes | Links
Mystery Theatre Unlimited | Teaser | The M-80s |F*cked | Email Me